It has been 9 years since the Fukushima Daiichi Nuclear Power Plant accident. People who are still suffering from the pain, suffering, and the loss caused by the accident are trying to stand up.
Here, we will introduce the voices of Kenichi Hasegawa, a former dairy farmer who returned to Iitate Village, Seiji Sugeno, an organic farmer in Nihonmatsu City, Mizue Kanno, who evacuated from Namie Town to Kansai, and the mother of Fukushima, who once evacuated and returned, in a digest. The interview (About 10 minutes of video) is scheduled to be released on the FoE Japan website.

1. Hasegawa Kenichi (Villagers of Iitate)
2. Seiji Sugeno (Living in Nihonmatsu, an organic farmer)
3. Mizue Kanno (Evacuated from Namie Town to Kansai)
4. Mother living in Fukushima
Kenichi Hasegawa (resident of Iitate village)
Interviewer: Ruiko Muto (resident of Miharu town)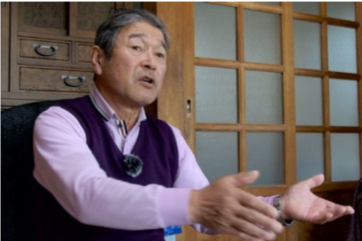 Hasegawa: In Japan, a community like ours affected by radiation is seen as an inconvenience. They would like us to disappear and be forgotten. First, they constructed many buildings with public money and use the national media to proclaim how much has been built. Then the government uses that to say that reconstruction is moving ahead smoothly.
I think the government's approach to radiation is inept and overly optimistic. They have high school students cleaning the Route 6 national highway. Then the plan is to have the Olympic torch runners run the route. What in the world are they thinking!
Muto: I heard that junior high students from Katsurao village will be running with the torch. Students from Iitate may be running too.
Hasegawa: Soil contamination at millions of becquerels has been found along the roads. So I'm clearly telling my grandchildren they should not come back. My children are saying they don't intend to come back.
A transformed village
Hasegawa: Iitate village has about 1,300 residents. But that number doesn't tell the whole story. The reality is different. Many families have their main house in Fukushima City, and their second house in Iitate. And the rest are new arrivals. The government attracts young people by saying school fees, tuition, and uniforms are all free. Things are tough for mothers with young children, so even if there is risk being here somehow, they move to Iitate, then leave the children with someone and go out to work. So you can't take that 1,300 figure at face value.
In the Maeda neighborhood, 23 of 56 households are all elderly. There are no young people. Some of the people say they are leaving to stay with their sons and daughters. Eventually the population will drop again. Without young people there will be no growth of the community. That's always on my mind.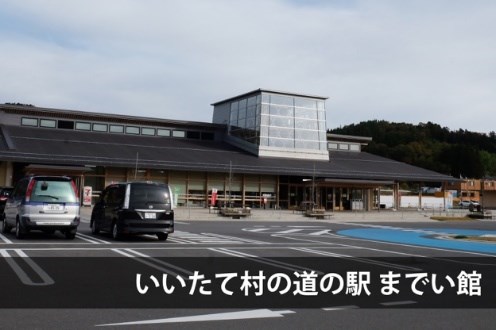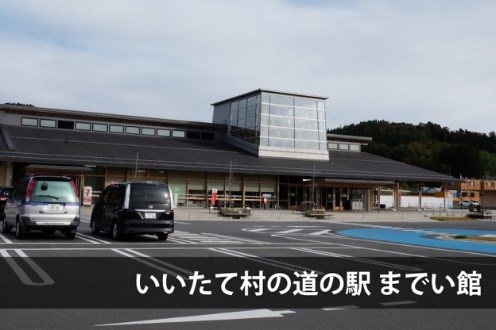 Muto: The government spent a lot of money on roadside stations (large rest stops along highways, with retail shops), but what has happened with them?
Hasegawa: They are always losing money, and the village office is increasing its funding by 30 million yen every year. People would question what is going on if the office poured more money in to cover up the deficit, so they just refer to it as a capital increase. Furthermore, they are creating a small park in the back. The village was also operating a Seven-Eleven convenience store. And there was a Lawson store at another location. But they closed at the end of last month. There were no customers, so there was no way to survive.
Nuclear power has robbed everything
The nuclear plant robbed us of everything. We still can't go into the forests. Families with children used to go into the forest to gather wild plants and teach many things. That was a common practice, taken for granted. But today we can't do anything like that. We can no longer eat anything foraged from the forest.
Nuclear power took away everything, including that. Neither the government nor TEPCO will take responsibility for that. In the Alternative Dispute Resolution (ADR) process, what the TEPCO eventually said was that it's really the village's fault that people were exposed to radiation, because they did not evacuate. TEPCO says the village discouraged the companies from leaving. That is basically what TEPCO says. But we couldn't evacuate because we had livestock or other things holding us back. They are saying everything was our own responsibility. Of course I protested loudly. How dare they blame us!
They try to ignore our concerns, because they are all worked up about the Olympics. Everyone thinks Fukushima has recovered. They say that it's safe to dilute contaminated water and no problem to release it into the ocean. If it's really no problem, they should release it into Tokyo Bay.
Muto: Isn't it nine years already? I was very angry right after the accident, but now I'm getting far more angry than before. When the Olympics end, the tide will go out again, and we may be left with no money and no people. They fan public excitement during the Olympics and make everyone forget the problems. But after it's over, all the assistance and everything might just be cut off. I wonder if that will happen.
—
You can watch the video interview of Hasegawa here