Written by Muto Ruiko (Resident of Miharu Town)

Whenever I see snow fluttering in the wind, I am reminded of the day when I fled to the west in a blizzard to get as far away from the nuclear power plant as possible. It has been 10 years since the nuclear disaster, a time that has felt both long and fleeting, and I feel as if I have been so busy living my life that I have not had time to look back. I am sure that each person affected by the nuclear disaster spent this past decade in their own way, but what I can say for sure is that without the disaster, these past ten years would have been completely different for all of us. Like many others, I found my life had suddenly been upturned. However, I have always wanted to make sure that my life after the disaster was meaningful.
 At first there was shock at the disaster, then despair at what had happened, a small ray of hope that something might change, disappointment at the countless cover-ups and trivializations of the disaster, disappointment at the lack of change despite our best efforts and regrouping with friends to get back on track. These events repeated themselves over and over, but I believe I have lived my life to the fullest.
 The realities of the damage caused by the nuclear power plant are so various that I could not have imagined them before the disaster, and I was continuously surprised at the reality of the situation. Ten years later, contaminated water is scheduled to be discharged into the ocean. The contaminated soil that has been collected is scheduled to be used in farms and experiments are being conducted to plant vegetables. Evacuation orders are scheduled to be lifted in areas without any decontamination procedures. There is a movement attempting to reduce the number of thyroid tests for children. After 10 years we are learning for the first time that the reactor lids of Units 2 and 3 were contaminated with extremely high levels of radiation. We are also learning that although a roadmap for decommissioning has been established, we still do not know what the final stage will look like. Restrictions are being placed on storytellers at the nuclear disaster memorial museum, whose duty it is to pass on the story of the nuclear disaster to future generations. The medical equipment development center is already running a huge deficit despite its huge reconstruction budget. Plans for an offshore wind farm have been withdrawn. I wonder when we will see the rebuilding that we as victims truly wish to see.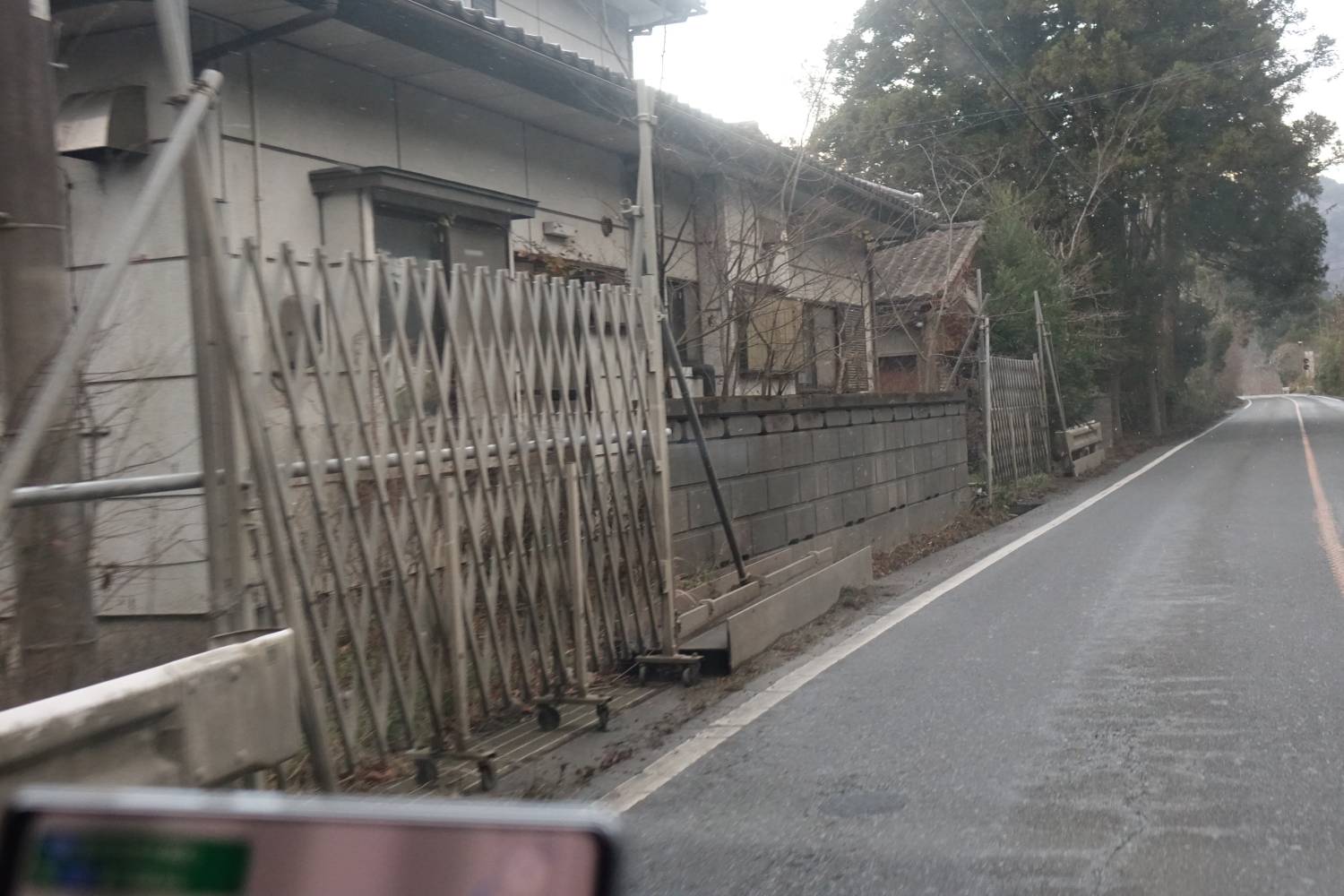 Photo: Gates are still in place at the entrances to houses in the Difficult-to-Return Area of Futaba Town, prohibiting entry even for home-owners without permission. (Photo: Ruiko Muto)
The road to recovery from the nuclear disaster will continue next year, and the next year after that. Possibly even 100 years from now. And I believe that in the coming years, we will face even greater challenges than ever before, including climate change, catastrophic natural disasters, and new epidemics like the Coronavirus. As survivors of the nuclear disaster, we must wisely apply the lessons we learned from this ordeal. For us to survive and to preserve the environment, home to all life on earth, we must understand each event that has happened, think about what our true values are, and find concrete ways to protect these values. We need to join forces and help each other along this path.
 The TEPCO criminal trial is expected to be held by the end of this year. I will personally do everything I can to help win this battle.

("Fukushima Today and Japan's Energy Future 2021")